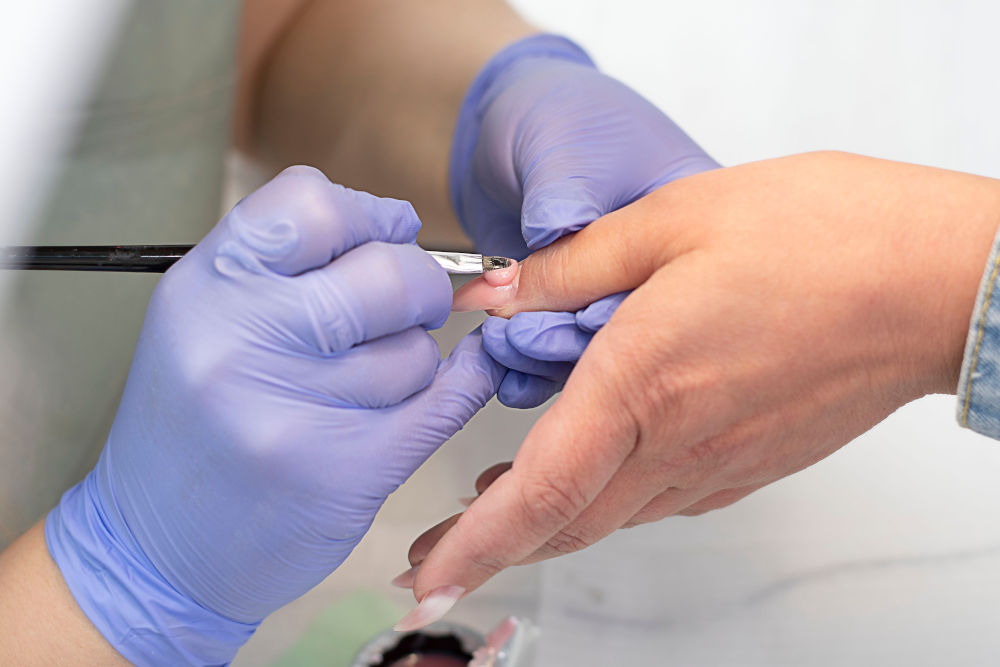 If you're a beauty and wellness professional, the type of glove you wear can have an impact on both you and your clients, the quality of your work, and even the health of your hands. When you choose the right gloves, you'll be able to provide better service to your clients in more comfort. Read on to learn which types of gloves are best for you, so you can better serve yourself and your clients!
LATEX
Hair dye should not be applied with latex gloves. Latex gloves have the potential to cause allergies for clients and since you don't know who will have an allergy it is recommended not to use latex gloves in this environment. For color processing, you should use nitrile gloves to protect yourself as well as your client.
NITRILE
They're perfect for beauty and wellness professionals who need to maintain a high level of cleanliness, professionalism and want a glove that perfectly conforms to their hands. Nitrile gloves are generally far more durable than vinyl, and more form-fitting as well. So if you're looking for gloves that are both durable and disposable, nitrile gloves are the way to go. Nitrile gloves are also not made with natural rubber latex, so if you have latex allergies, these are the gloves for you. Safer and more comfortable for you and safer for your clients. Hairdressers mostly prefer to use nitrile gloves as well because they are more chemically resistant. Continued contact with hair dyes, perming treatments, conditioners, and hair relaxers can lead to dryness, chemical burns, and irritated skin. Occupational Safety and Health Administration (OSHA) guidelines for nail salon workers state that nitrile gloves protect against most chemicals in salon products.
VINYL
Vinyl gloves are a viable economical alternative to latex and nitrile gloves. Vinyl gloves will still provide a tight fit however most people would say that the tactile sensitivity or feel is not as good as nitrile or latex gloves. Vinyl gloves are not as strong or as stretchy as nitrile or latex gloves.
HOW DO I CHOOSE THE RIGHT GLOVES?
When it comes to choosing the right glove for your beauty or wellness business, there are a few key factors to keep in mind. First, you'll want to make sure that the glove material you choose is appropriate for the job and will help protect both you and your clients from infection. Third, you'll want to think about the size of the gloves - make sure they're not too tight or too loose.